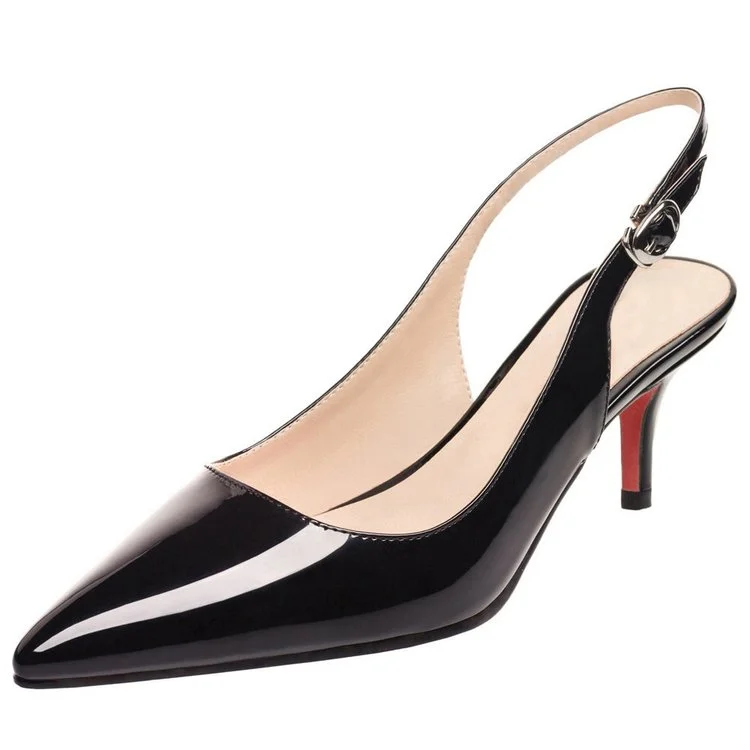 ✅DRESSY HEELS & OBLIQUE STRAP DESIGN: Choose a style that suits your height and preference,60mm, 65mm, 90mm,
100mm, sexy pointed toe, these elegant pumps combines wedding and daily-wear elements and it is perfect for your daily
match and wedding. Especially the strap detail crosses the foot fully show your ultra elegance and will never out of style.
✅COMFORTABLE WITH ALL DAY WEAR: VOCOSI sandal pumps are particularly different in their cushioned footbed, ultra-
soft lining and durable outsole. Fashion pointed toe will not be tight on your toes. Perfect heel height creats long frame for
elegance in every step and ensure all-day comfort walking.
✅ADJUSTABLE ANKLE STRAP: Adjustable ankle straps featuring easy buckle closure fasten securely around your ankle and
soft strap material protect your skin, provide you with secure safe for every step.
✅Designed for mature lady in both casual and formal occasions like evening, prom, bridal, cocktail, party, bridesmaid,
nightclub, homecoming, dating, wedding, etc.
✅FIT VARIOUS USES: No matter in wedding, party, evening, party, cocktail, church, dance, prom, homecoming or work, or
you're a bride, mother, lady, girl, office lady, teen, you can match these shoes to jeans, shorts, T-shirt, skirts, dress, any
daily or special occasion wear.
✅BE WITH YOU: VOCOSI believes that different colors sign different characters like the colorful world, wish every customer
can find your owns personal colors.
✅US size 5.5-11, fit true to size for most customer, wide feet customer can consider a half size up. There are US, EU, and UK
sizes, please check the size chart,the numbers on the sole are US sizes.

👇✨✨👇✨✨👇maybe you will like👇✨✨👇✨✨👇
💗💗HOT💗💗SALE💗💗
✅For more real pictures of modeling, please follow @customer_s_vocosi
✅@sela_vocosi shares the posts of internet celebrities we have worked with, please don't be stingy with your like💗
✅If you have any questions, please contact service@vocosi.com, we will reply you ASAP during business hours.