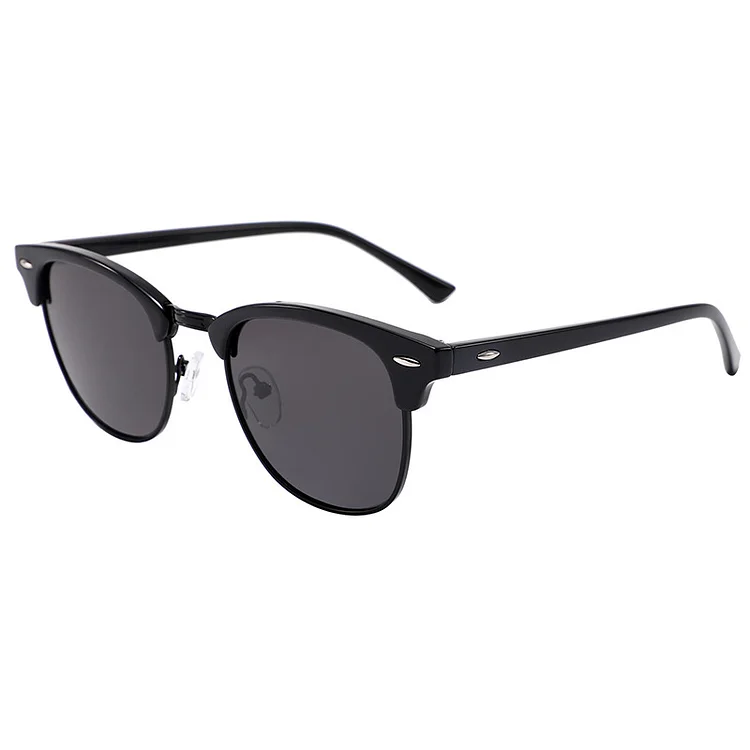 ✅★POLARIZED LENES: 100% UV400 eyes protection effectively filter & block glares
✅★SCREW BOLT HINGE: Prevent the screw loose so that the arm easy to open and close
✅★SKIN-FRIENDLY NOSE PADS: It's Made of Silicone Material,Soft & Elastic and Adjustable
✅★ANTIOXIDANT PLATING FRAME: With Reinforced Metal Hinges make the frame durable and comfortable
✅★ BE MORE RELAXED EVERY DAY ▶ Those sunglasses come with top rated POLARIZED LENSES that we tested over time. Polarization reduces glare reflected by mirrors, shiny or polished materials or any other kind of sun rays reflection.
✅★ SEE THE WORLD IN ITS TRUE COLORS ▶ The HD polarized lenses of our sun glasses offer TRUE COLOR PERCEPTION because of the neutral color coating and CLEAR VISION by eliminating reflected and scattered light.
✅★ MOVE FREE AND FEEL FREE ▶ we picked ultra-light materials for glasses frame, shatterproof polarized lenses and we took care so that every edge is smoothed and polished so YOU'LL EVEN FORGET THAT YOU WEAR THEM out in the sun.

✅If you have any questions, please contact service@vocosi.com, we will reply you ASAP during business hours.