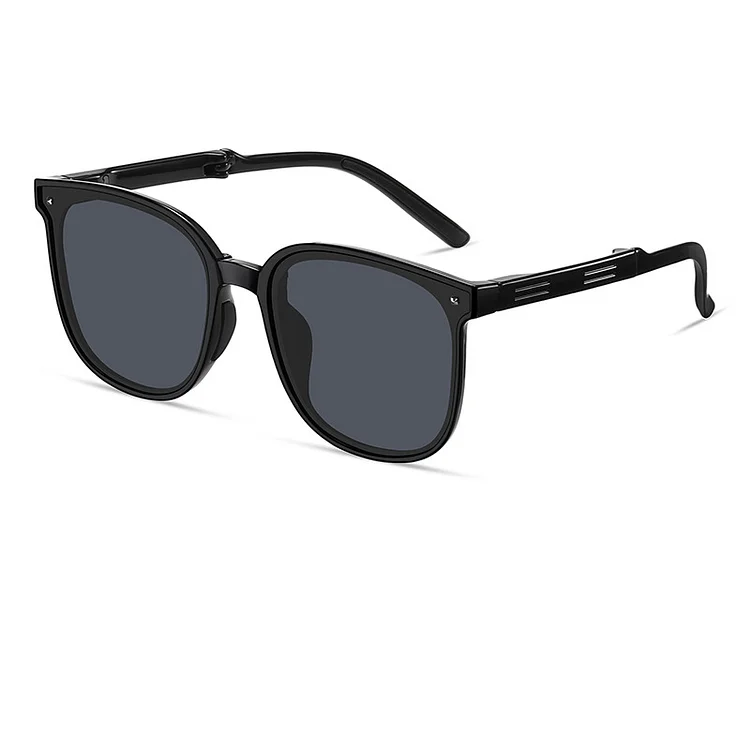 ✅100% UV (UVA & UVB) Protection:lenses block 100% of UVA, UVB & UVC rays and harmful blue light up to 400 nm.

✅TAC POLARIZED LENS- Polarized sunglasses reduce glare reflected off of roads, bodies of water, snow, and other horizontal surfaces. Restore true color, eliminate reflected light and scattered light and protect eyes perfectly. Polarized sunglasses cut glare and haze so your eyes are more comfortable and you can see better.
✅Suitable for All Seasons:perfect choice for driving, shopping, vacation and outdoor activities;as high fashion accessory and daily wear all year round, especially for shining summer and snowy winter.

✅Cool:Three-layer folding storage, high-definition eye protection and anti-glare.
✅If you have any questions, please contact service@vocosi.com, we will reply you ASAP during business hours.