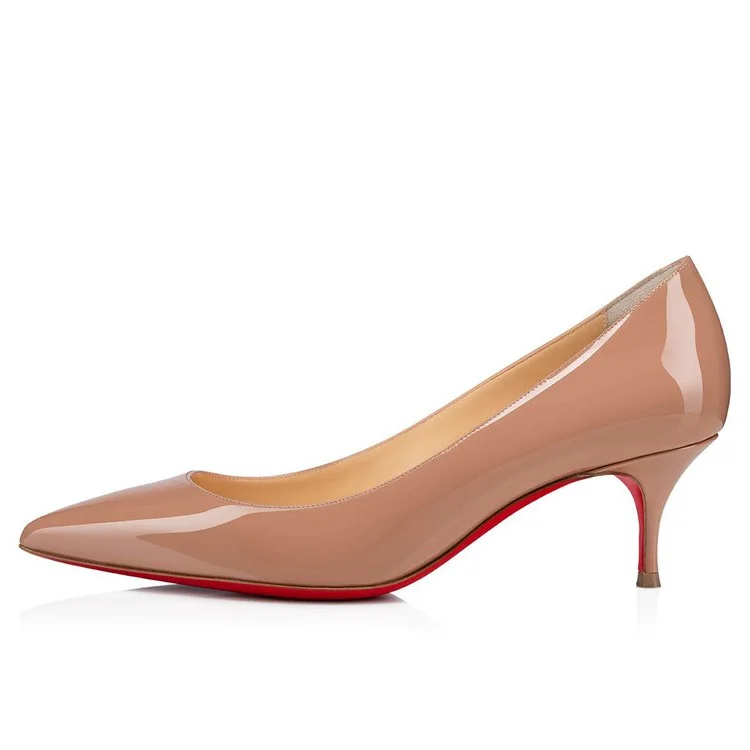 ✅Notice: All pictures are taken from real products💕
✅Nude is a gentle colors, just as the essence of life is clean and pure.
✅【DETAIL DESIGN】The pointed toe design and height create the illusion of longer legs and are perfect for any occasions Whether it is matched with skirts,dress or denim, they can be very colorful and wear cool femininity. The strappy elements add power to the romantic design, are very personal and creative.
✅【MEASUREMENTS】Stiletto studded heel height about 3.94"/ 3.94 inches/100mm, the perfect height to show yourfigure. 60mm and 100mm, choose your own height.
✅【OCCASION】You can put a perfect finish on any outfit for wedding,party,evening, date, the office, formal or informaloccasion, business conference, shopping, prom. You can have a different style with different clothes.
✅Latex padded insoles provide added comfort and relaxation by relieving pressure and pain caused by long-time walking. Soft material, all-round care for the feet, reduce the discomfort caused by friction when walking.
👉The following pictures below are from Internet influencers, shoes courtesy of VOCOSI.
✅US size 5.5-12, plus size also available, some styles are available up to US15.
✅Size fits most customers, customers with wide feet may consider a half size larger.
✅There are US, EU, and UK sizes, please check the size chart,the numbers on the sole are US sizes.
✅If you have any questions, please contact service@vocosi.com, we will reply you ASAP during business hours.