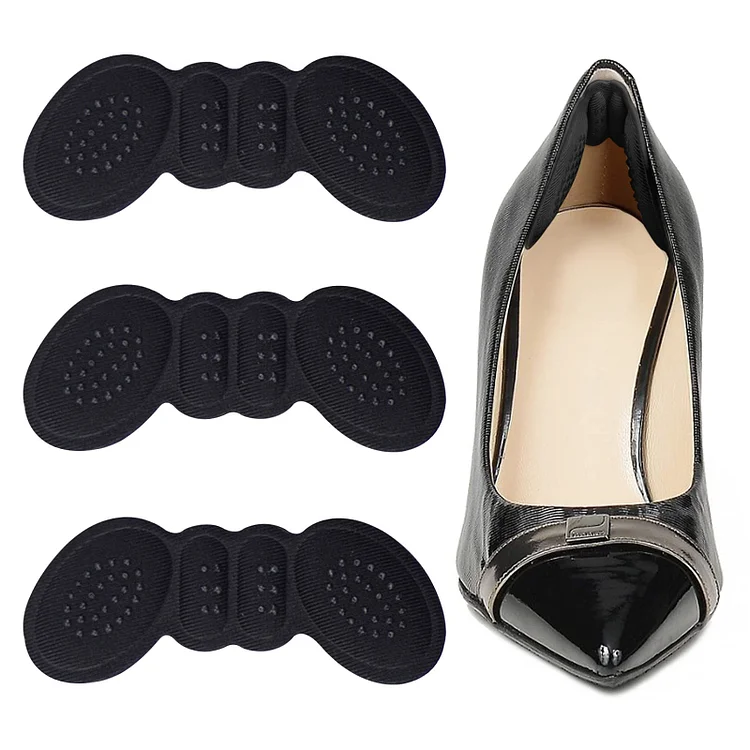 *【Tips】Our products are very sticky. If it is not easy to remove them from the shoes, please use a hair dryer to heat them for a while
*【Anti-slip gel design】180-degree heel protection, fully ergonomically designed heel pad mimics the contour of your heel, and some anti-slip glue on the surface, so that your heel can fit more tightly, so as to prevent the heel fall off.
*【HIGH QUALITY MATERIAL】This heel pad is made of a very soft and stretchy material that is breathable and comfortable to cushion you while you walk. The high-adhesive double-sided tape on the back keeps it firmly in place so that it doesn't fall off.
*【SUITABLE FOR ALL KINDS OF SHOES】These heel pads are unisex and suitable for all types of shoes such as boots, running shoes, tennis shoes, sneakers and leather shoes, etc.
*【EASY TO USE】You only need to tear off the back cover, and you can easily stick them on the inside of the heel, which fits perfectly according to the curvature of the heel, so you don't have to worry about grinding your feet, heels falling off, and so on.