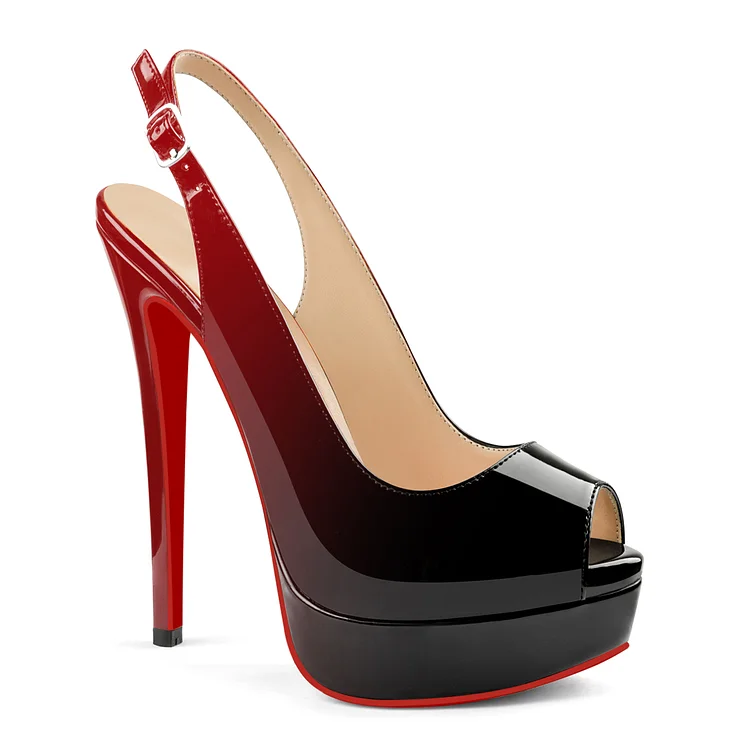 *Slingback, peep toe, platform heel, and an adjustable ankle strap – these are the features that make a perfect pair of pumps or sandals. If you are looking for stylish yet comfortable footwear, then this is the style for you.

*The slingback heel design is perfect for keeping your feet secure while allowing them to breathe. It's a classic and timeless style that can be dressed up or down. The peep toe adds a touch of elegance to the design, while also providing ventilation and comfort for your toes.

*These platform heel is great for adding height without sacrificing comfort. It distributes your weight evenly, reducing the pressure on your feet. The 5.9-inch stiletto heel is the perfect height for elongating your legs and adding a touch of glamour to your outfit.

*The adjustable ankle strap provides additional support and allows you to customize the fit of the shoe to your liking. It's also a great safety feature, ensuring that your shoes stay securely on your feet.

*If you have any questions, please contact service@vocosi.com, we will reply you ASAP during business hours.