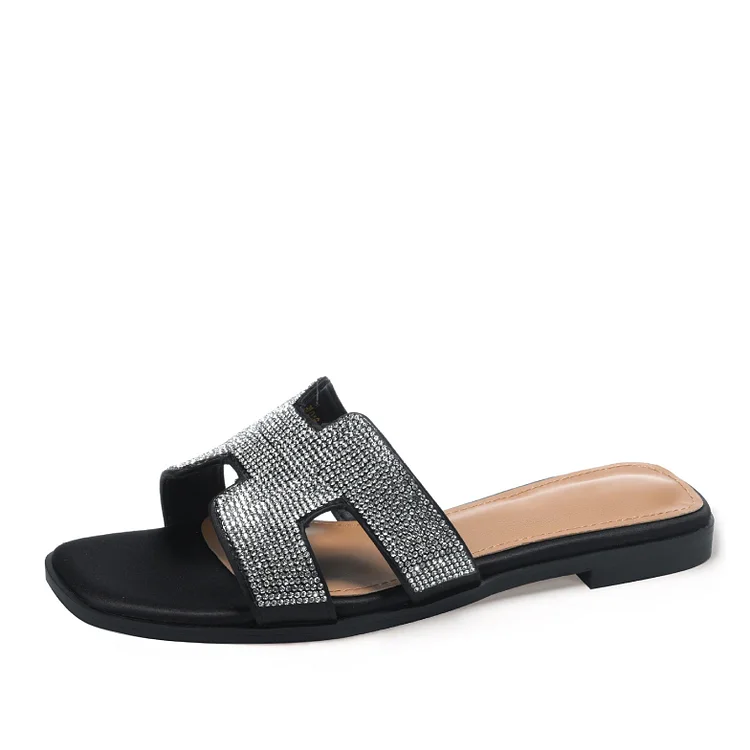 *【High Quality Material】This women's flat slippers are made of microfiber leather material, soft memory foam midsole, easy to put on and take off, and lightweight TPR sole to ensure safe walking.
*【Attention to details】Unique and gorgeous square toe design, exquisite H-shaped perforated rhinestone upper + thickened midsole covered with soft leather, bringing you the perfect style and trend! Dark brown TPR material outsole, strong, non-slip and wear-resistant. Wear it with a sense of luxury that belongs to women.
*【VEGAN】Durable and animal friendly, this style is always made of man-made materials. These women's flat sandals are smartly designed, lightweight and comfortable, making them perfect for everyday wear. Let you enjoy the baptism of the trend while being comfortable.
*【Perfect Matching】This most popular square toe design can be matched with any color skirt, jeans or sweatpants, the appearance is simple and stylish, it can be perfectly controlled and eye-catching in any occasion.
*If you have any questions, please contact [email protected], we will reply you ASAP during business hours.