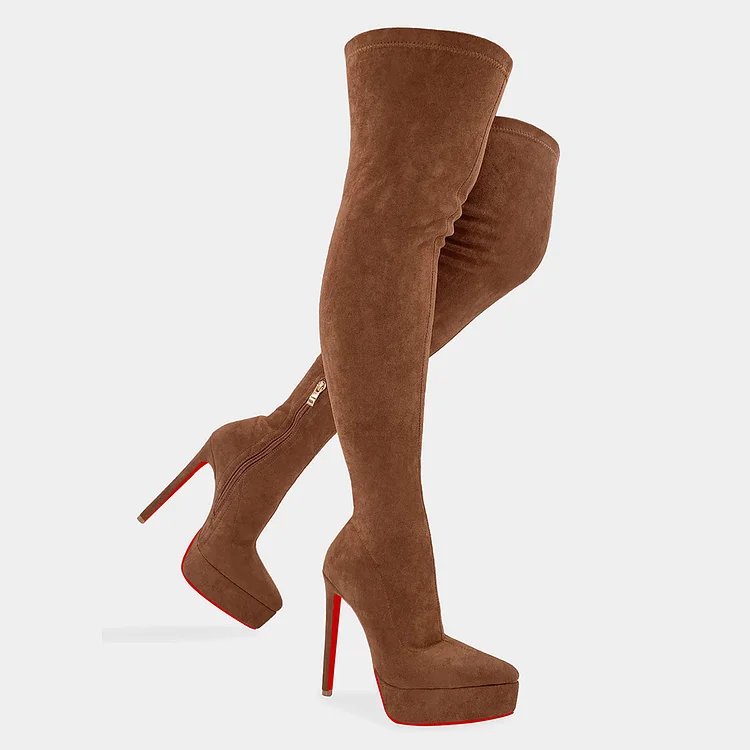 *Exterior: Suede
*Inside: Synthetic
*Platform: 3.5cm
*Heel: 14cm
*The "over the knee boots" are a mandatory style of the autumn-winter season although you can use them at any time of the year and elevate your skirts, shorts, "skinny jeans" and fashionable dresses to the maximum.

*Their "pointy" platform and stiletto heel make the perfect "match" to make them very stable and comfortable to wear. Accompany these suede boots with a handbag and look so nice!
*If you have any questions, please contact service@vocosi.com, we will reply you ASAP during business hours.