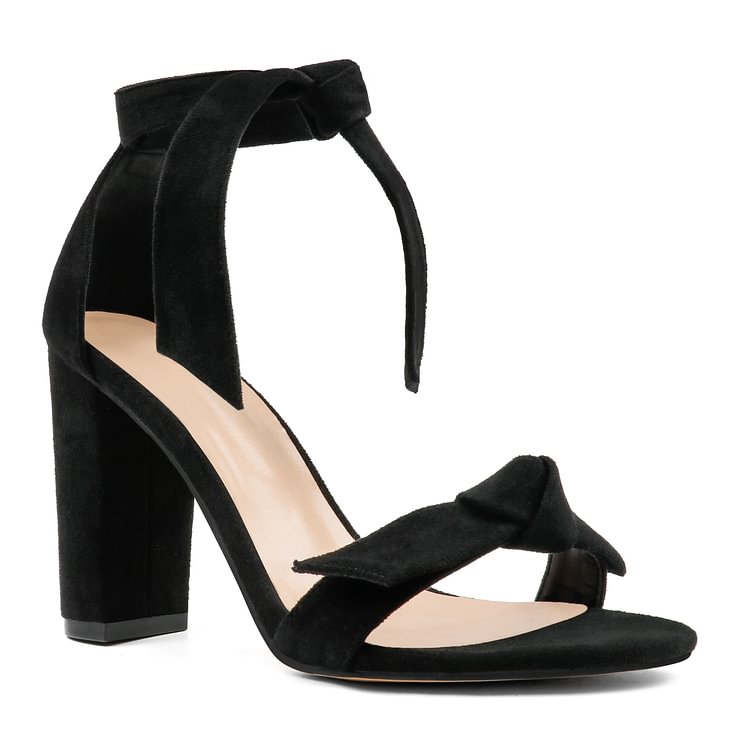 ✅New arrival, summer must-haves,all pictures are real shots, please don't hesitate to place an order💕
✅True to size. US size 5.5-12,please select your usual size for heels.
✅Slim Bow-now Ankle Straps: Lace up provide ankle support and keep your feet in place. This is very important when wearing lace-up heeled sandals for extended periods of time. You won't feel tired after wearing it for hours.
✅Elegant And Not Tired : Heels height: 3.54" (approx 9 cm), your foot will truly enjoy and don't feel sore and sweaty with these high heels leather sandals. The 3.54 inches chunky heels add a boost of height to you. It provides steady support and an elegant and not-tired wear experience.
✅Cushioned Insoles: Memory Latex padded insole, these heels are perfectly designed with super-soft insole relaxes your feet all the time, ultra-comfy anti-sweat lining close to your skin is made by a flexible, breathable, and soft material to keep your feet and ankles away from rubbing.
✅Suede Heels for Women: These sexy high heels are suitable for bridal dress, casual, formal wear, workwear, skirts,
T-shirts, jeans, shorts, and so on.With the heels, you can put a perfect finish on any outfit for casual,party,work,date,wedding, cocktail, nightclub, homecoming, or other special occasions.
💕💕Tips: How to Tie Your Clarita Knot👇👇
Step 1: Ensure both straps are even

Step 2: Cross the outer strap over the inner strap

Step 3: The strap that is on top goes under the bottom strap

Step 4: The longer strap goes over the shorter strap

Step 5: Finish by pulling both straps down
✅If you have any questions, please contact service@vocosi.com, we will reply you ASAP during business hours.